DESCRIPTION
Getting stuck in the dinner rut can be tough. You and your family lead busy lives, so you don't have a lot of time for cooking or shopping, but you want to provide your family with delicious meals that everyone will enjoy. That's where we come in with our frozen sockeye salmon fillets. Each fillet is individually sealed, so you only have to prepare as many as you need for dinner that night, making it easier than ever for you to get dinner on the table, and then cleaned up. This is a delicious, tender and flavorful fish, perfect for any seafood lover. The best part is that all of our seafood is wild-caught, and frozen almost immediately after capture, ensuring that you get the fresh taste as if it had been caught yourself. These frozen sockeye salmon fillets come in a box of 3 pounds of tasty fish, so you will have plenty for dinner now, and plenty for dinner later.
Salmon is one of those fish that can be eaten for all meals, including breakfast. Bring out the New Yorker in you and enjoy it prepared on bagels. If you're feeling a little less adventurous, some steamed vegetables make an excellent side dish to our frozen sockeye salmon fillets.
Sockeye Salmon Recipe
Ingredients:
Olive oil
Sockeye salmon fillets
Salt and pepper to taste
Directions:
Drizzle olive oil on top of thawed salmon fillets.
Add salt and pepper to taste.
Heat grill.
Put fillets on hot grill and grill for 5 minutes.
Flip over and grill for another 5 minutes or until fish slakes nicely.
Prepare with grilled corn on the cob or pasta salad.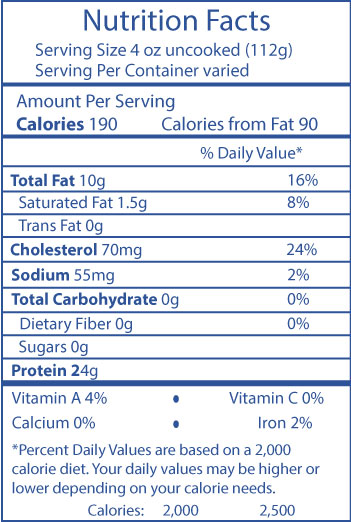 3 Frozen Sockeye Salmon Fillets (3-4 Lb. Total)