DESCRIPTION
On those busy weeknights, you want to be sure that you have something quick, delicious, and more importantly, easy to cook. That way, you can relax and spend less time in the kitchen and more time with family. A great option to have on-hand in the freezer is Icelandic cod. It's a delicious, flavorful fish that the whole family will love. As with all of our products, our fish is caught fresh then frozen quickly to ensure that the flavor is preserved and offers a delicious mealtime option.

Our Icelandic cod is offered in a five pound box, with the fillets weighing in at about one pound each. This offers a hearty, healthy meal that will fill up even the biggest appetite. Each fillet is individually wrapped, making it a great option to grab exactly what you need, and get it cooked up quickly and easily. Each fillet can be grilled, baked, or beer battered. No matter how you want to prepare it, it's a delicious fish that your dinner guests are sure to love.

Here at Wholey, we have been making dinner easy for over 100 years, and providing our customers only the best when they order from us. Even after all this time, our level of commitment to our customers hasn't changed a bit. Get the most delicious meals when you order our Icelandic cod. Each box will come fresh, recently frozen, and ready to prepare.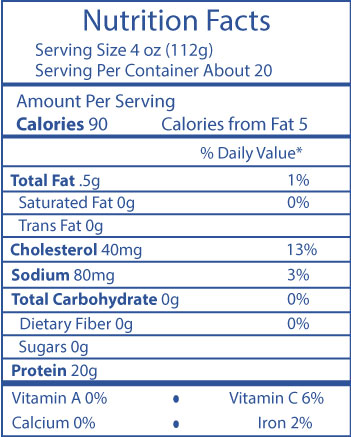 Icelandic Cod Cello Pak (5 Lb.)