DESCRIPTION
Some nights, you just need a little help with dinner, and you need something that is quick, and that the family will approve of. Luckily, we have you covered with our selection of sea scallops. These are a dinnertime treat that we think should be eaten more than just on those nights when you need a quick meal. However, for those nights when time is not on your side, we make it easy to quickly whip up a delicious dinner that everyone will enjoy. Sold in 1 pound packages, Wholey sea scallops come with enough for several dinners, making these perfect for storing in the freezer to have on-hand. Each scallop is caught fresh and individually frozen quickly after capture, ensuring that we lock in that delicious taste these are known for. Stock up today and turn to these delicious scallops when you need an impressive meal that won't take much time.
Thawing:

Overnight Thawing
Place desired amount of frozen scallops in a colander and set into a large bowl. Cover with plasic wrap. Refrigerate overnight or until completely thawed. Scallops are ready to cook.

Quick Thawing:
Place desired amount of scallops in a sealed bag and thaw in cold water for about 45 minutes or until completely thawed. Drain excess water.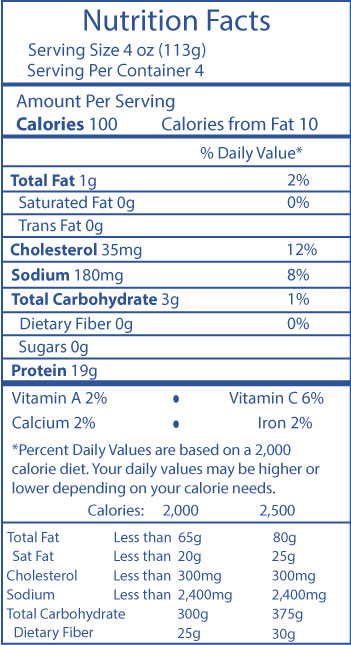 Frozen Sea Scallops (1 Lb.)